Can you tell us a bit about you, where you live, and your family? I live in Chicago, Illinois, with my husband Donald who is a stage manager. We have a two year old cocker spaniel, Dante, a five year old tuxedo cat, Eloise, and a seven month old baby, Lucille.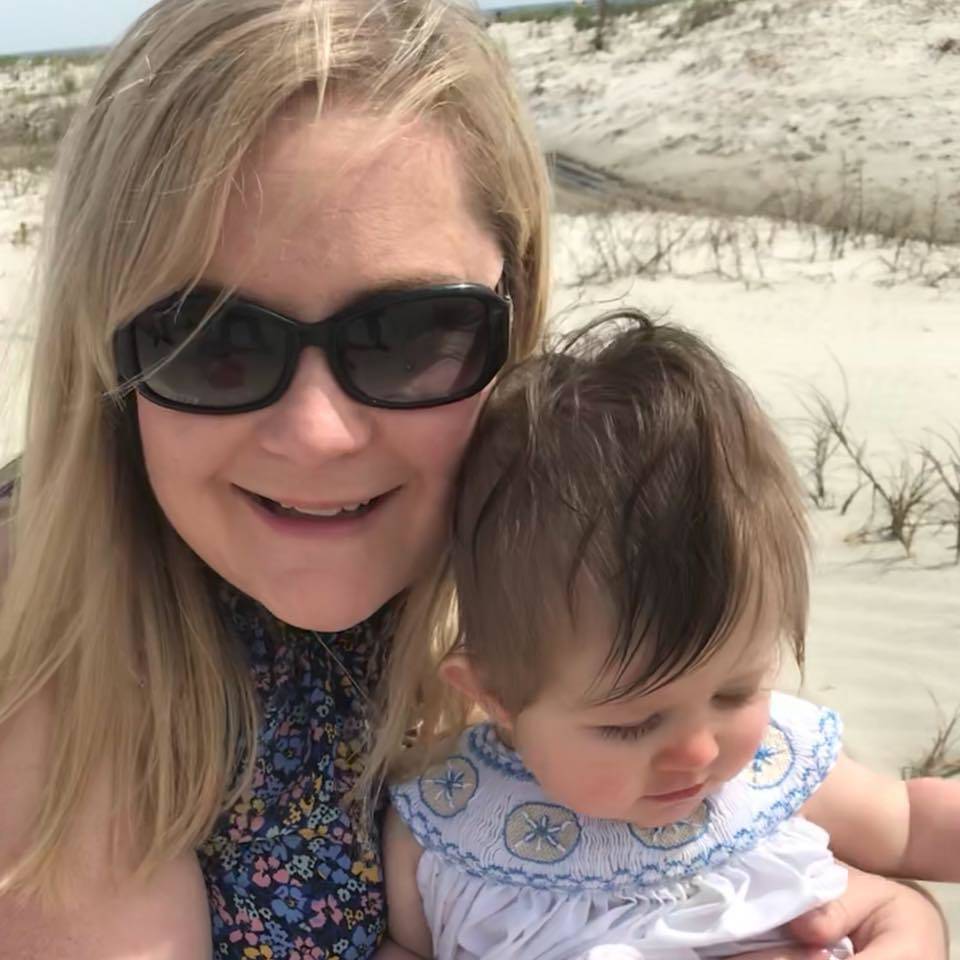 Did you grow up in Chicago? No, I grew up in Atlanta, Georgia.
How were you influenced by the arts in your childhood? Very heavily. My mother was in education, and she taught in the public schools before having a family. Growing up, we were always educated in music. I have two sisters, and we all started playing the piano when we were five and reading. We were always given the opportunity to pursue any kind of artistic endeavor we wanted to. All of us danced for a long time. We played many different instruments, both the ones that were offered in school, and others.
The harp came into my life from two sides. One, when I was a little girl dancing, we of course did the Nutcracker every year. I remember this gorgeous lady with the gold harp in the orchestra pit, and I thought she was glamorous and beautiful. The other side is that my mother actually desired to learn the harp growing up, but they didn't have the financial means to do it. Her mother knew this, and left a sum of money in her will to purchase an instrument, and I started the harp when I was 14.
I'm helping to fulfill one of my mother's dreams, and of course she's my biggest supporter. I was very lucky to grow up in a household that was educated in the arts, totally supported in all artistic endeavors.
Do your sisters still play music? My younger does not; she went into music business. My older sister does occasionally play. She also went into music business, and she is the executive director of an arts center in Columbus, Georgia.
Your grandmother would be proud. Yeah, her money was well spent, for sure. That harp had a huge impact on all of our lives, and it's actually still sitting in my living room!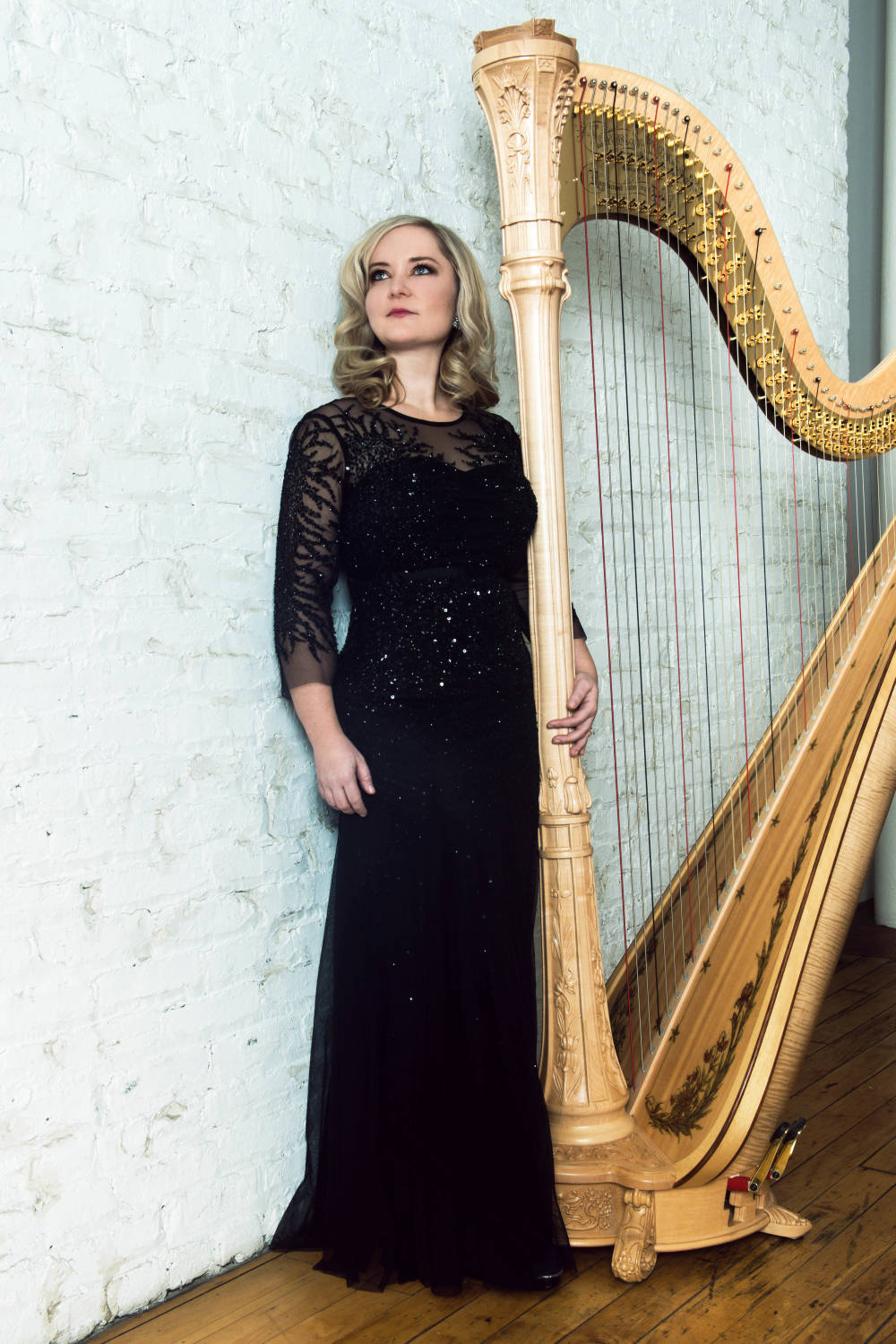 What did your music education look like? I decided I wanted to pursue music as a career the minute I touched a harp for the first time. I was maybe in seventh or eighth grade. I didn't really think about how long the road would be, and that was probably a good thing because it's an extremely long road! After high school, I went to undergraduate school studying at Eastman School of Music where I received a bachelor's degree and a performer's certificate, along with a business certificate. It was during the early stages of their Arts Leadership program, where they were just starting to give business training to performance majors, and that was really influential to my career.
"Once I was exposed to the harp, that was it."
That experience solidified my love for music, and I decided I wanted to pursue orchestra. I sought out Sarah Bullen, the Chicago Symphony Orchestra harpist, and she taught at Roosevelt University where they have a degree in orchestral studies. It was very specific to your instrument, but also in how to audition and the skill sets that were required for a career in orchestral music.
Post-master's degree, I was a member of the Civic Orchestra of Chicago for two years, and then a member of the New World Symphony for two years. I would count both of those as education further to the two degrees, because they certainly had a huge impact on my skills and the experience that led me to be able to get a job. It was a long road—ten years of education—to becoming a professional musician.
After deciding at a young age that you wanted to become a harpist, did you ever stray from that goal? Did you have other ideas of what you wanted to do, or was becoming a professional musician your only goal? Once I was exposed to the harp, that was it. I think that's because I had been a serious music student for nine years at that point in my life. I played three or four other instruments, and the harp definitely fit me the best. Also, I was a dancer. I wasn't just a little kid taking dance class, I was actually a junior apprentice in a dance company when I was 13 years old and I was really serious about that. I wanted to be a dancer so bad, but then when the harp became a reality, that was 100 percent what I wanted to do. Everything I did, every class I took in high school, all of my extra curricular activities, everything pointed to that career.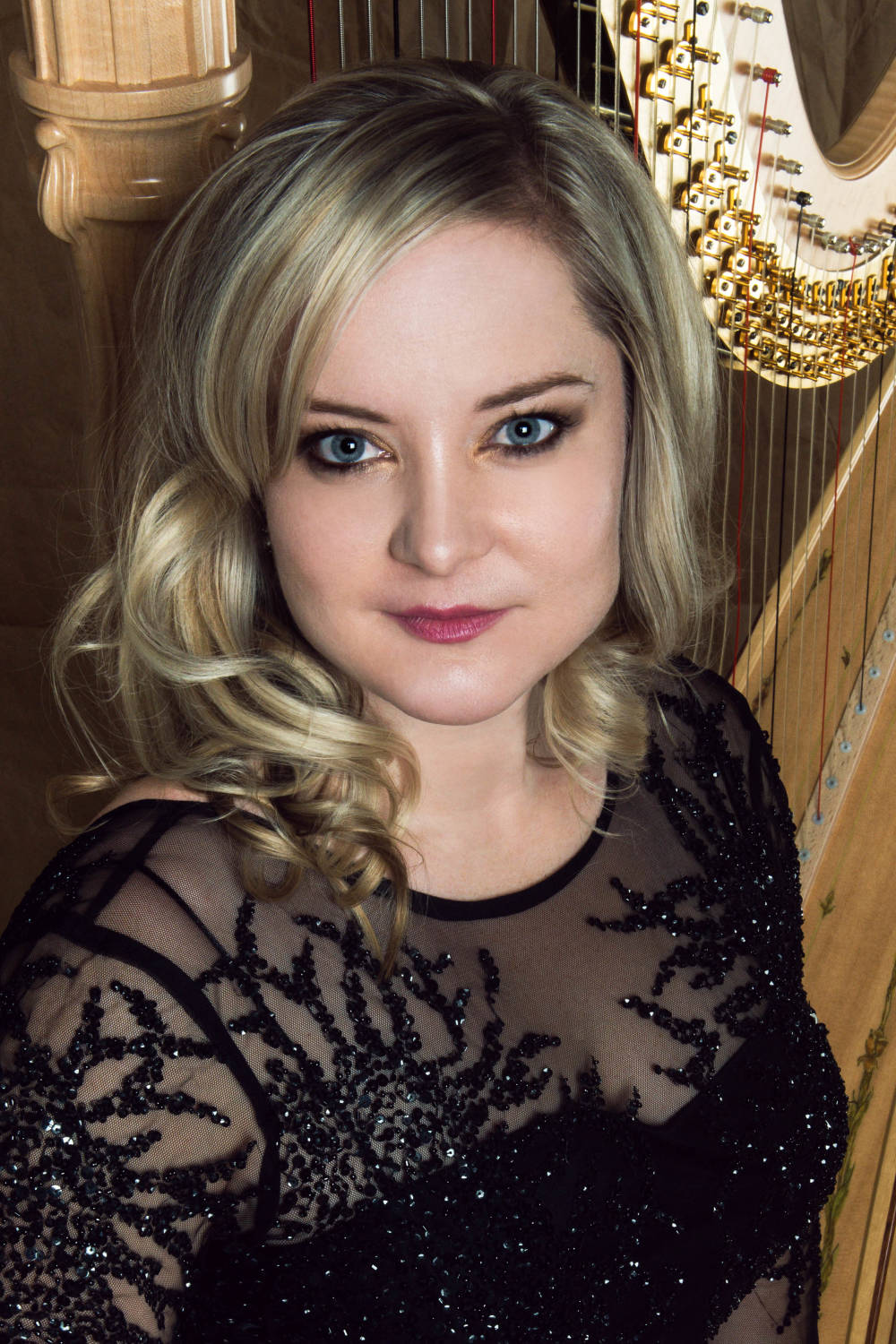 As someone who has a career in music, but has always also had my hands in many different projects at the same time, I wonder what your perspective is on that idea of staying goal oriented, as you have. Do you think the best way to achieve an orchestral career is to have your goal set in stone? I couldn't buy into that, because I think it's circumstantial to every person, and what you need to feel secure in your life, even when you're a student. I certainly thought about other things but they were never a serious pursuit. I got my music business certificate at Eastman, and I had a full-time job with the Chicago Symphony at a desk during graduate school. That actually solidified for me that I would rather schlep my harp around playing weddings than sit at a desk. I was good at it, and I certainly had the skills to pursue that kind of career, but it wasn't what I was passionate about. It was actually a really great signpost for me: You have to continue working, and work twice as hard now, because you know you don't want to end up at a desk. But I would have a hard time telling someone it's all or nothing, because I don't necessarily believe that.
I don't think that you have to be 100 percent committed without even thinking about other interests, but there is a danger these days of kids being spread so thinly that they don't have the time to devote to the arts that maybe my generation did. We weren't worried about having so many different activities, or getting into college.
In addition to being principal harp of the Lyric Opera Orchestra, what are all of the other things that you do as professional musician? My main job is Principal Harpist of the Lyric Opera Orchestra. I am also an adjunct faculty at Roosevelt University and Northwestern University, where I have small-ish harp studios. I also am a member of two chamber ensembles that I perform with regularly: the Chicago Harp Quartet, which was a project of mine that I helped found, and the other one is International Chamber Artists which I also helped found, but a long time ago. I also still have a small private studio. Those are all the pieces!
It's amazing how much you are doing! That's the problem actually. It's hard when you get a new job, usually you think, "Yay new job! Forget you, old job!" But the thing is, I like all of these jobs, and I don't want to give up any of them. Even while growing and changing, it can be sad to give something up that you worked hard to establish.
Now with a child and growing a family, do you feel pressure to give things up? No. I don't. I feel pressure to stay as organized and on top of my game as I can! For me, returning to work was never a question. It is who I am, and Lucille is now a new part of my life. I wouldn't be being true to myself if I sacrificed my passions for her. She's just an additional new passion.
"For me, returning to work was never a question. It is who I am, and Lucille is now a new part of my life. I wouldn't be being true to myself if I sacrificed my passions for her. She's just an additional new passion."
What are your expectations of how you were going to transition into motherhood, and balancing your work and family life? I don't think I had any expectations whatsoever, which is kind of an M.O. for myself, because if I don't set up false expectations, then I won't be disappointed. The transition into this new part of my life went smoothly for me, because I had maternity leave from my opera job. I also had the flexibility of students who were willing to shift schedules a little bit to help me cover things.
I started working again when Lucille was five weeks old, but I was working in my home, and that's when our nanny started. That was really great, because I was home, I felt secure. I was here with the baby, and the nanny was here. And I started work, which helped me return to myself, and it wasn't until eight weeks that I would leave for a day and go to work at the opera. But it was very small incremental steps of easing back into what is my crazy full-time schedule.
When you say you went back to work at five weeks, do you mean you started teaching, or just playing the harp again in general? At five weeks I started teaching. I was so ready to get back to playing that the week after she came home, and I would go practice if I could steal away a moment. I had to stop playing about two months before she was born because I wasn't physically able to play my instrument. I couldn't do the pedals, and it was very uncomfortable to sit on a harp bench for any length of time. My last performance was June 1st, and she was born August 9th. It was two months of not being able to play, so I was really happy to return to that. It was good too, because I had to rebuild my calluses before going back to work with the opera.
How was that for you emotionally, to have to stop playing while pregnant? It was okay. It was a relief actually. At that point, it was tough and I was uncomfortable, and it was nice to just try to find a comfortable place to get through the last two months. And I certainly wasn't going to be moving around a huge harp, which can become more of an issue than anything else.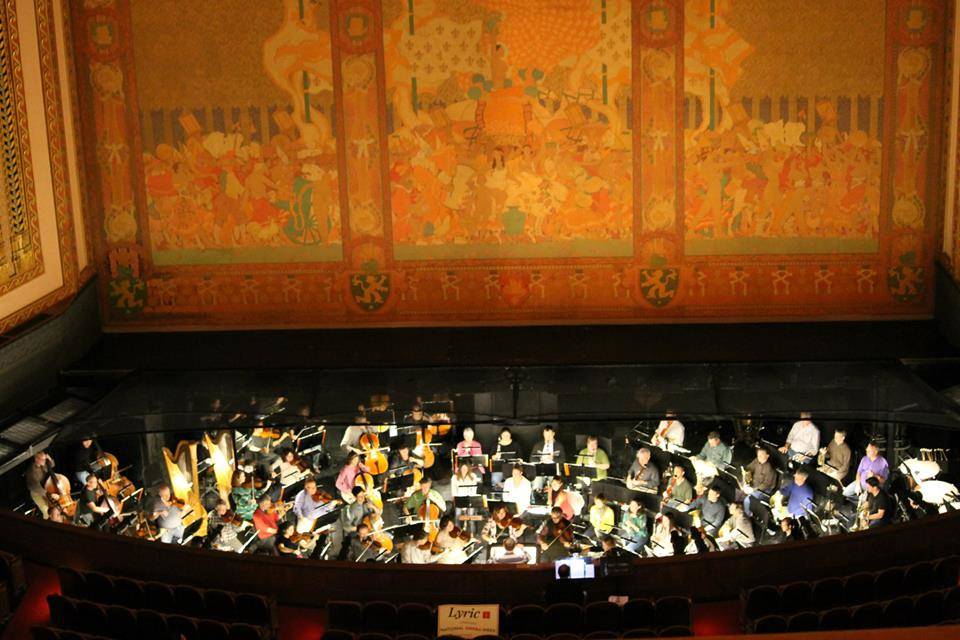 What is your process for getting back into shape to play after a long break? I don't have a specific routine. It would just start with practice sessions at home. For me, because my fingers have calluses from the harp, that would always limit my practice sessions. I would play until I could feel it, then stop, and then go back the next day.
So your body kind of tells you when to stop. Yeah, and you'd better listen. I get a lot of time off in the summer, and a couple of years ago, our first opera back was a Wagner opera. I jumped in whole hog the first day, and I ended up with blood blisters that took forever to heal because I didn't do it smartly.
What are some of the logistics that you're having to juggle right now with childcare and finding practice time? I have a wonderful nanny who is extremely flexible with scheduling. My jobs don't allow me to have a regular schedule of any sort, so she is here nights, weekends, daytimes, and it changes every week. Finding that person who was willing to be that flexible was the most important thing. We keep a schedule of when she's coming, and I add buffers to it so that I can get a little bit of practice or office work done when she's already coming over.
I also try to be efficient with my time. If I'm up at Northwestern teaching all day and I have a lunch break, I'll take a lunch and then practice for an hour, and then I'll continue teaching. Same thing at the opera. I always get there extremely early to get the harp out and tune, and once it's tuned I'll use the next 30 minutes of warm-up time to practice. Since I have to be there anyway, that's valuable time at the instrument without distraction. Practicing at home is very challenging. Lucille will let me play for about 15 minutes before she needs me, but sometimes 15 minutes is all you need. You just have to be very sure with your practicing.
That, and my husband and I try to work it out so that we are covering childcare whenever we can, because of course, having a private nanny can be an expensive thing to include in the budget.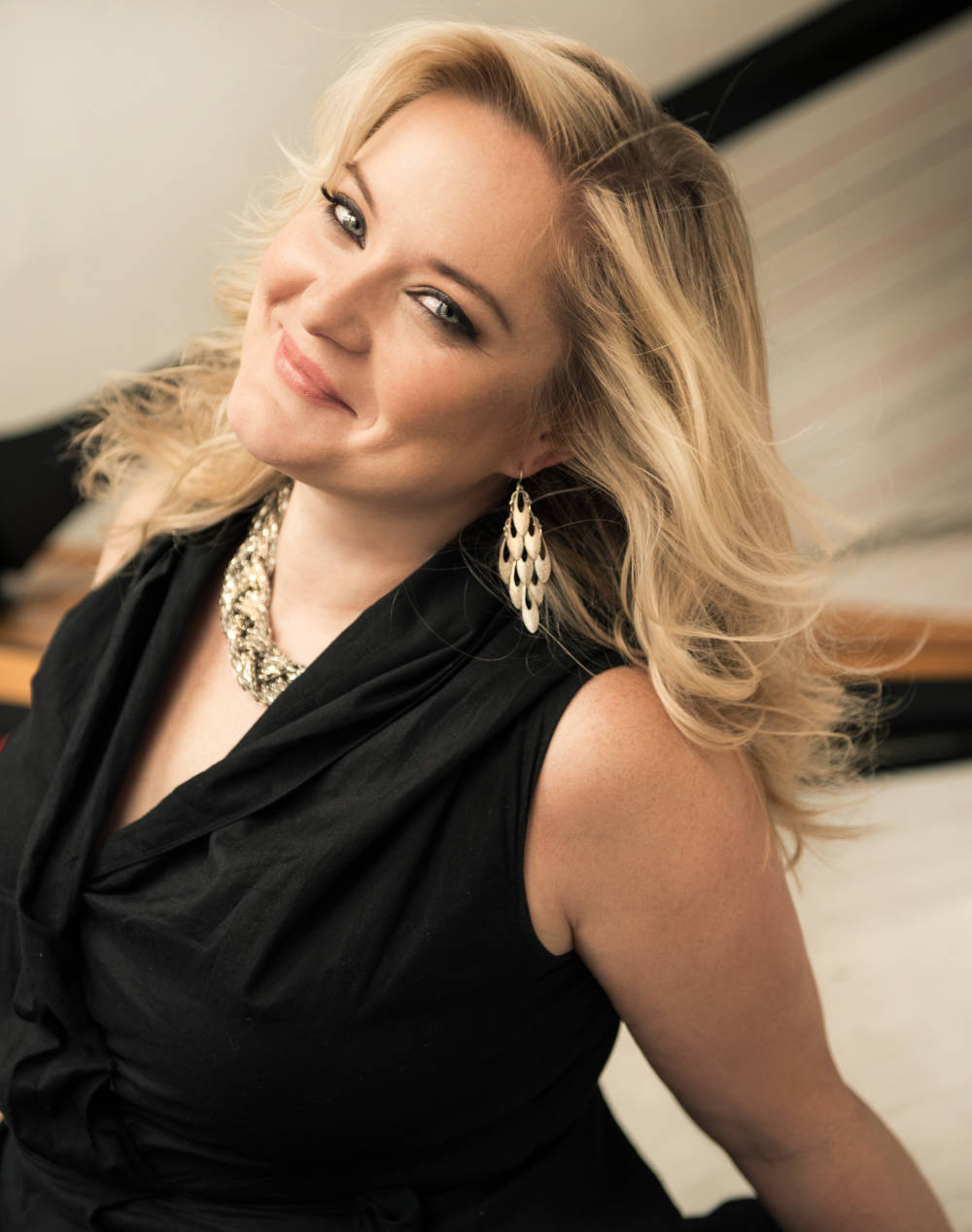 How did you decide that hiring a nanny was what you wanted to do for childcare? As soon as I announced I was pregnant, I started asking the ladies in my orchestra about how they did it. I heard a lot of stories of success and trial. Then I did a bunch of research to see what was available, and if it was going to be the right thing to have a private nanny, if there was some kind of daycare that would work for us. Unfortunately, because of my schedule, I haven't found a daycare situation that would serve our needs. They are usually open 7:00 a.m. to 6:00 p.m. Monday through Friday, but almost every single day I need care after those hours or on weekends.
What have been some of the things that have been a challenge for you? I would say it's a challenge to work myself into the schedule. It's hard to separate the cost of doing that. I keep up a regimen with a massage therapist to stay healthy, and it's a challenge to think about going to get a massage and paying a babysitter for that hour.
I've been exceedingly lucky that Lucille just is an ideal baby. She's agreeable, a great sleeper, and she loves food. My husband and I studied up on all sorts of things like how to deal with colicky babies, and we didn't have to know any of it. I know that we were very, very lucky to get such a good baby. I don't want to complain about anything because I know I have it very, very good!
"Listen to everyone's advice, and then figure it out for yourself."
Do you have any advice to give for other Mother Makers? Listen to everyone's advice, and then figure it out for yourself. Don't get stuck trying things one way. There's always another alternative that may work for you or your baby that doesn't work for the average person!